Urban Forums: Walk & Talk

Free! All Urban Forums begin at 12 noon unless otherwise noted.
At various locations (see below)
A new kind of outdoor gathering we pioneered during the pandemic in lieu of our normal schedule of indoor public talks. These shorter urban walks usually feature a guest speaker or two, and provide lots of space for open conversation about history, public space, and the themes that come up along the way.
Archive of past talks
Online audio archive of past talks, listed by type:

To subscribe to our Talks as a podcast, paste the link into your favorite podcast software (iTunes, Podcast Addict, etc.)
Confused about podcast subscribing? Go here for an explanation on how to do it.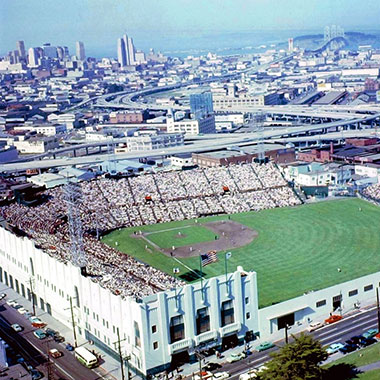 Saturday, May 20, noon
Food and Sports History in the Mission

This Urban Forum: Walk'n'Talk starts at the original farmer's market site, and cruises by the Crystal Palace, to Hamm's and Twinkies, Best Foods and Enterprise Beer, plus a minimum of four baseball parks used between the 1870s and the 1950s.
RSVP required
This is a free event, but we gladly accept donations. donate now!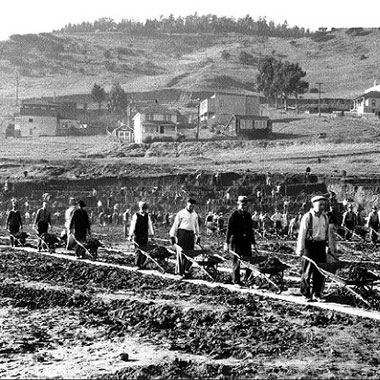 Wednesday, June 14, 7:30 pm at 518 Valencia
The New Deal in San Francisco

Celebrating our 25th anniversary by sharing a return to our Public Talk series at 518 Valencia with our good friends at the Living New Deal project. Gray Brechin and special guests will surprise us with how much San Francisco still depends on infrastructure built during the original 1930s New Deal!
This is a free event, but we gladly accept donations. donate now!
Shaping San Francisco is fiscally sponsored by Independent Arts & Media, a California non-profit corporation.