Bicycle and Walking tours, Public Talks, plus monthly Bay Cruises!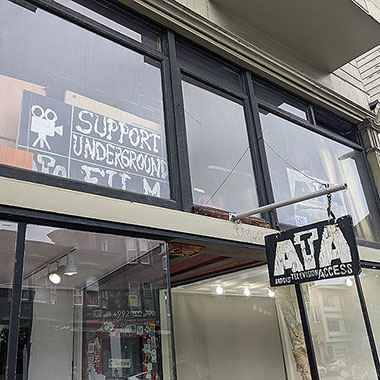 DATE CHANGE, One Week Earlier!
Saturday, October 7, 7:30 pm
Mission Project
FILM PROGRAM! $10 payable at the door
at Artists Television Access, 992 Valencia Street
Gather at ATA for a night of Craig Baldwin's Other Cinema for films curated by Vero Majano. Dive into life on the streets of the Mission District. Short films include a visual representation of one chapter of Michelle Tea's book Valencia (5 min.), Vero Majano's I Reminisce (3 min.), Ray Balberan's Blame it on the Reds (14 min.), Larrylandia by Karim Scarlata (18 min.), and Alfred Hernandez's That Mission Rising! (8 min.). Plus ¡Viva 16! by Tina Valentin Aguirre and Augie Robles (26 min.). We round out the evening with Sabrina Alonso's Mischief at 16th and Florida (30 min.), which summons an insignificant corner's place in our collective San Francisco history.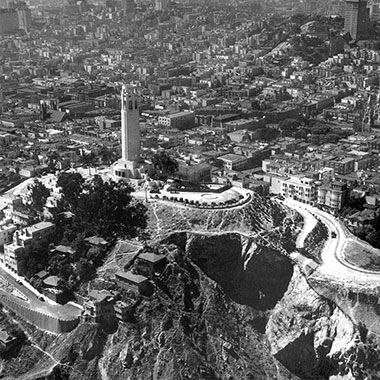 Thursday, October 19, 7 pm
North Beach History Night at Savoy Tivoli, 1434 Grant Avenue
Telegraph Hill Dwellers join Shaping San Francisco for an informative excursion through neighborhood history, highlighting Italian roots, architectural preservation, Coit Tower on its 90th anniversary, and how San Francisco's grassroots environmentalism can trace its roots to the slopes of 19th century Telegraph Hill.
This is a free event, but we gladly accept donations. donate now!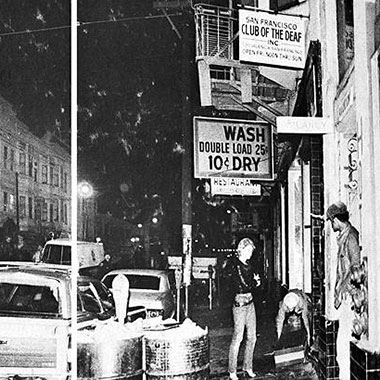 Saturday, October 21, 5 pm
Valencia Street: Funerals, South Asian Radicals, Lesbians, and Punkst a Walking Tour
Revisit the multi-faceted history of Valencia Street. From the decades when it was home to dozens of mostly Irish-owned funeral homes, and a streetcar line—dominated by Irish car men—ran up the street, to the radical anti-British Empire activists from South Asia who founded the Ghadar Party in the early 20th century, to the overlapping histories of Lesbian and punk culture in the 1970s and 1980s, you will see through the glossy gentrification of Valencia Street into a very different history. With the Berkeley South Asian Radical History Tour

photo © by Sue Brisk
RSVP
and click
here to donate in advance
!
Explore Shaping San Francisco: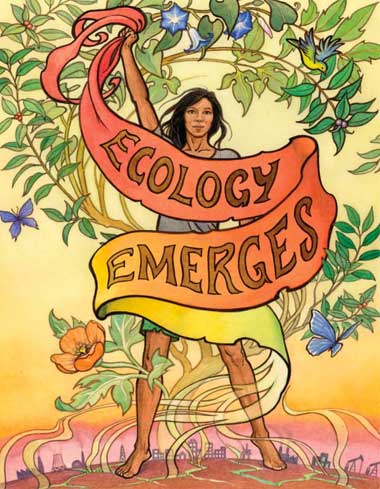 Discussions and reflections on the history of Bay Area ecological activism, based on oral histories documenting the past 50 years.
Ecology Emerges is an oral history gathering project to explore the past 50 years of ecological activism in the Bay Area and the role that individual and institutional memories play in the development, policy proposals, and interrelationships that together make up the existing networks of ecological politics.  We document the living ecological activist movement, in their own words, but also in a larger context of urban growth and globalization.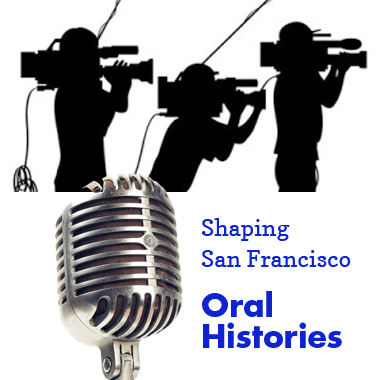 Oral Histories
Shaping San Francisco, as part of our ongoing work, sits down with people who have stories to tell and conducts oral history interviews.
Check them out here.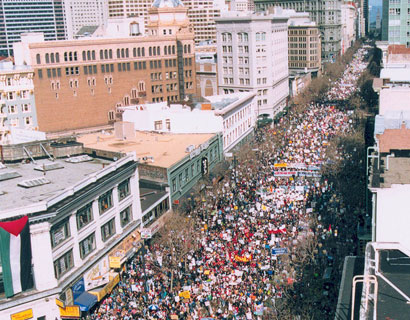 Comprised of over 1,400 pages, and 2,500 historical photos, the wiki-based archive FoundSF.org is the product of hundreds of contributors, regular people who were compelled by the chance to investigate some piece of this City's past.
Shaping San Francisco is fiscally sponsored by Independent Arts & Media, a California non-profit corporation.