Recent Free Public Talks
Video Archive

2023 (January-December)
A place to meet and talk unmediated by corporations, official spokespeople, religion, political parties, or dogma.
All events are free.
Most of our events are outdoors in the form of "Urban Forum: Walk 'n' Talks" but we will occasionally host indoor discussions at 518 Valencia Street, near 16th, in San Francisco (close to 16th Street BART)

To subscribe to our Talks as a podcast, paste the link into your favorite podcast software (iTunes, Podcast Addict, etc.)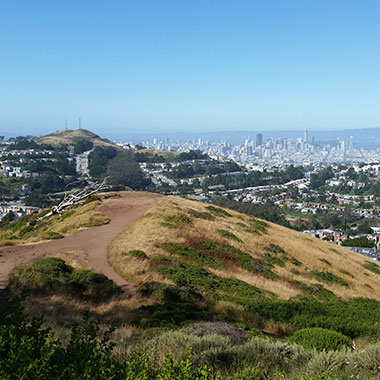 Saturday, March 18, Noon
Journey to the Highest Peak, Mt. Davidson

This Urban Forum: Walk'n'Talk began at O'Shaughnessy and Portola and headed past a century-old reservoir to reach an old entry to Mt. Davidson. Up we went, spending some time at the top enjoying the views, as well as paying a visit to the old cement cross which has a large restoration project taking shape next to it. Down the the long steep street on the southwest side of the mountain, we eventually made our way to the Edgehill Mountain Open Space, walking through the forest where many trees fell in recent storms. The top of Edgehill features a number of remarkable homes, and after circumambulating the hill we made our way back to the beginning spot.
Video here.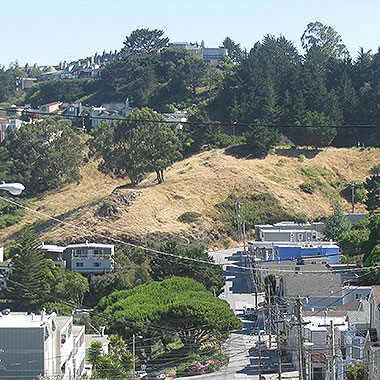 Saturday, January 28, Noon
Bernal to Diamond Heights

Starting at the Richland Avenue overpass at the Bernal Cut, we ascended Fairmont Heights to Laidley Street to see the Poole-Bell Mansion and a number of whimsical architectural statements along that street. The Harry Steps took us to Beacon Street above Billy Goat Hill where we heard about the original Gray Bros. quarry that carved the hill that became a park. Traversing the new path to Haas Playground we continued up to the top of Diamond Heights before following a winding route through the west and southern edges of the neighborhood, along the rim of Glen Canyon at one point. Finally we returned to the starting point.
Video here.