Recent Free Public Talks
Video Archive

2022 (January-December)
A place to meet and talk unmediated by corporations, official spokespeople, religion, political parties, or dogma.
All events are free.
At 518 Valencia Street, near 16th, in San Francisco (close to 16th Street BART)

To subscribe to our Talks as a podcast, paste the link into your favorite podcast software (iTunes, Podcast Addict, etc.)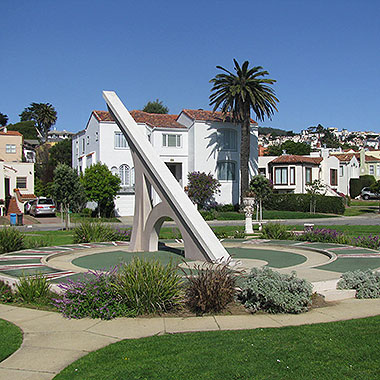 Saturday, May 28
City College to San Francisco State

Learn about the struggle for union rights and a Free City College, visit the Urbano Sundial, and end at the historic SF State University campus, where the 1968-69 student/faculty strikes led to the establishment of the first College of Ethnic Studies in the U.S.
Video here.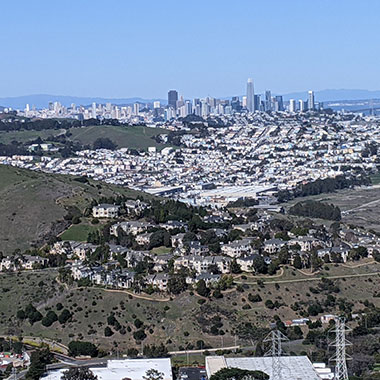 Saturdays, April 9 and April 16
San Bruno Mountain

A walk up Owl Canyon and then down Buckeye Canyon on San Bruno Mountain, led by David Schooley, long time organizer and defender of the remarkable Mountain. A home to endangered plants and butterflies, and the last intact remnant of the ecological niche that once covered most of the San Francisco peninsula, and a place with incredible views from dense oak forests, San Bruno Mountain is also home to some key environmental battles of the 1970s to the present.
Video here.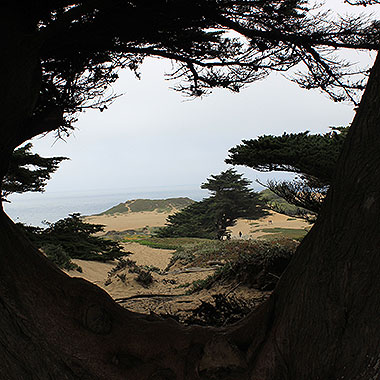 Saturday, March 26
Fort Funston to Pine Lake

A Shaping San Francisco "Urban Forum: Walk n Talk" going from Fort Funston in the southwest corner of the city through the old base, now a park, to Ocean Beach and north to Sloat Blvd., then east on Wawona to Pine Lake. Several stops along the way with semi-long presentations by Shaping San Francisco's Chris Carlsson covering military and economic history, wildflowers, sewage, urban farming, water, swales and graywater, and many other random things. Includes photos from OpenSFHistory.org, video from the Prelinger Archive, and a map from davidrumsey.com.
Video here.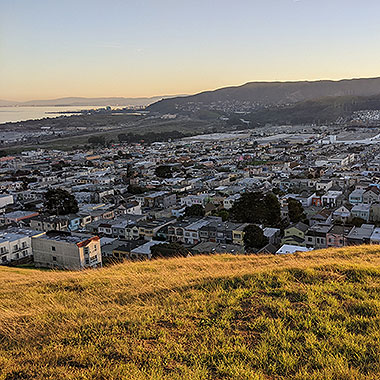 Saturday, January 29
Visitacion Valley and Little Hollywood

A spirited urban meander starting at the foot of the Visitacion Valley Greenway, with a presentation on its evolution from activist Fran Martin, then looping back through the neighborhood and down Leland Avenue, the main shopping street, checking out historic architecture along the way with commentary from Visitacion Valley Historical Society members Cynthia Cox and Edie Eps. Once we emerged onto Bayshore Boulevard we went slightly north to cross over and enter Little Hollywood where we heard from VVHS member Russel Marine, along with Edie and Cynthia, and toured the unique residential neighborhood with a stop at its hilltop park next to the Recology facility. After all that we headed back onto Bayshore Blvd., stopping in front of the former Schlage Lock factory site to hear about the failed redevelopment of it, and ended south of the county line where we could peer through the fence to see the old Southern Pacific roundhouse.
Video here.