October 5, 7:30 pm
19th Century California
Indian Slavery and Genocide
After more than 150 years, finally historians—and perhaps Californians—are facing up to the horrifying truth that the Indians of California were subjected to a vicious and genocidal campaign of extermination from the beginning of U.S. control in 1846 until after the Civil War. New scholarship shows that Indian slavery was the key source of labor that helped create the early "economy" of California and enrich its first settlers. Explore complicated stories of cultural, religious, and political conflict and assimilation, with both syncretic absorption and stubborn refusals, not reducible only to the slave-based rancheria and mission economy.

With Lisbeth Haas (author of Saints and Citizens: Indigenous Histories of Colonial Missions and Mexican California), Elias Castillo (author of A Cross of Thorns: The Enslavement of California's Indians by the Spanish Missions), and Valentin Lopez (chair of the Amah Mutsun Tribe). Special guest Rose Aguilar (KALW's "Your Call") moderates.
image: Rumsen or Costonoan men resisting Spanish dragoon 1791
Bicycle Tours

"Cycles of History," our social, historical, and critical tours through San Francisco by bicycle.
Our fabulous bicycle tours are led by Critical Mass co-founder Chris Carlsson, with help from LisaRuth Elliott.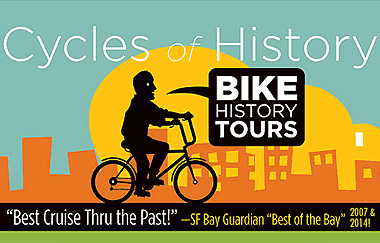 Join our list or like us on Facebook to be notified about upcoming tours!
NEXT BIKE TOUR » Sunday, October 23, 2016

Ghostly Tour of Colma Cemeteries
We meet at the COLMA BART STATION at 12 noon, and then take a spirited tour of several massive cemeteries where famous San Franciscans are buried. We'll visit Woodlawn, Home of Peace and Hills of Eternity, Cypress Lawn, and Holy Cross.
We return to Colma BART together at end of tour.
RSVP
Explore Shaping San Francisco: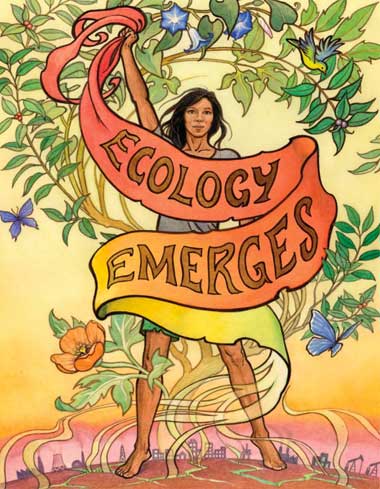 Discussions and reflections on the history of Bay Area ecological activism, based on oral histories documenting the past 50 years.
Ecology Emerges is an oral history gathering project to explore the past 50 years of ecological activism in the Bay Area and the role that individual and institutional memories play in the development, policy proposals, and interrelationships that together make up the existing networks of ecological politics.  We document the living ecological activist movement, in their own words, but also in a larger context of urban growth and globalization.
Oral Histories
Shaping San Francisco, as part of our ongoing work, sits down with people who have stories to tell and conducts oral history interviews.
Check them out here.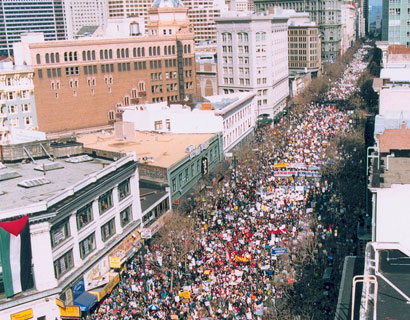 Comprised of over 1,400 pages, and 2,500 historical photos, the wiki-based archive FoundSF.org is the product of hundreds of contributors, regular people who were compelled by the chance to investigate some piece of this City's past.