November 5, 2014 • 7:30 PM
Trees and History
Jared Farmer presents his book Trees in Paradise, reading California history through Redwoods/Sequoias, Palms, Citrus, and Eucalyptus. He is joined by Craig Dawson of the Sutro Stewards, a group dedicated to untangling San Francisco's most fraught forest atop Mt. Sutro.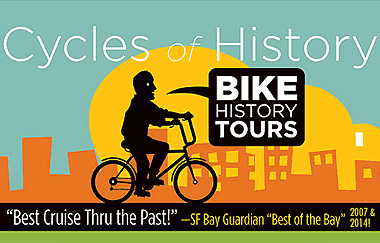 Next walking tour (2nd Saturdays August-December):
Saturday November 8, 2014:
Cutting Corners: Rincon Hill, South Park, and Beyond
Meet at 1st and Mission Creek, 12 noon
Cycles of History

Historical tours of San Francisco by bicycle
Our fabulous bicycle tours are led by Critical Mass co-founder Chris Carlsson.
Join our list or like us on Facebook to be notified about upcoming tours!
NEXT TOUR » Sunday, Nov. 2, 2014

Cemeteries! Day of the Dead!
We meet at the COLMA BART STATION at 12 noon, and then take a spirited tour of several massive cemeteries where famous San Franciscans are buried. We'll visit Woodlawn, Home of Peace and Hills of Eternity, Cypress Lawn, and Holy Cross. We return to Colma BART together at end of tour.
RSVP
shaping@foundsf.org
Please email us to RSVP, less than five people cancels!
Explore Shaping San Francisco: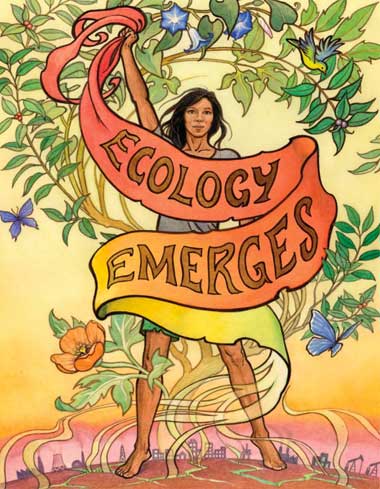 Discussions and reflections on the history of Bay Area ecological activism, based on oral histories documenting the past 50 years.
Ecology Emerges is an oral history gathering project to explore the past 50 years of ecological activism in the Bay Area and the role that individual and institutional memories play in the development, policy proposals, and interrelationships that together make up the existing networks of ecological politics.  We document the living ecological activist movement, in their own words, but also in a larger context of urban growth and globalization.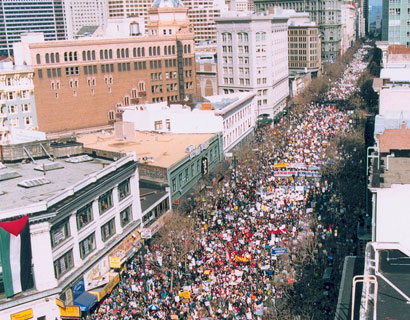 Comprised of over 1,400 pages, and 2,500 historical photos, the wiki-based archive FoundSF.org is the product of hundreds of contributors, regular people who were compelled by the chance to investigate some piece of this City's past.