Bicycle and walking tours, Urban Forums: Walk-n-Talk, plus monthly Bay Cruises!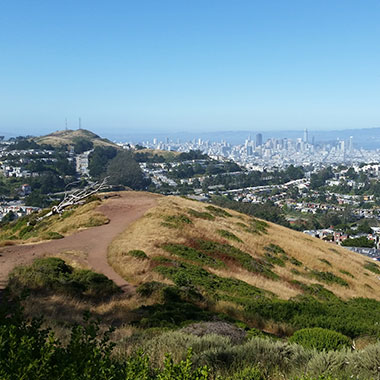 Saturday, March 18, Noon
Journey to the Highest Peak, Mt. Davidson

This Urban Forum: Walk'n'Talk will traverse the valley between Twin Peaks and Mt. Davidson, reaching the top of San Francisco's peak and exploring the parklands there, before heading to the lesser known hilly park Edgehill Mountain.
RSVP required
This is a free event, but we gladly accept donations. donate now!
Walking Tours — Spring 2023
Social, historical, and critical tours through San Francisco.

RSVP shaping@foundsf.org
Saturday, February 11—Cutting Corners: Rincon Hill, South Park, and Beyond
Saturday, March 4—Through the Fog: Cow Hollow/Polk Gulch/Tenderloin
Saturday, May 6—New Deal Murals, Italian SF, and Trash!
Saturday, June 3—Market Street: The Contested Boulevard
Bicycle Tours

"Cycles of History," our social, historical, and critical tours through San Francisco by bicycle.
Our fabulous bicycle tours are led by Critical Mass co-founder Chris Carlsson, with help from LisaRuth Elliott.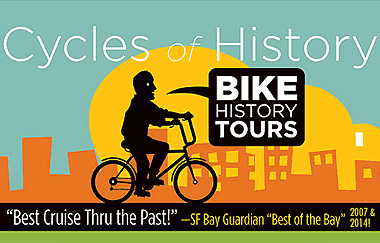 Join our list or like us on Facebook to be notified about upcoming tours!
NEXT BIKE TOUR » Saturday, March 11, 2023, 12–3 pm

Beholding SF's Birds Pedal by Pedal
RSVP
shaping@foundsf.org
Explore Shaping San Francisco: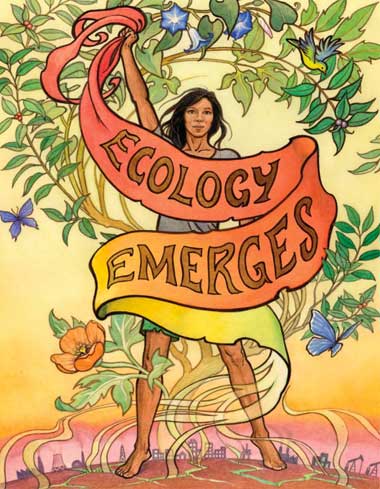 Discussions and reflections on the history of Bay Area ecological activism, based on oral histories documenting the past 50 years.
Ecology Emerges is an oral history gathering project to explore the past 50 years of ecological activism in the Bay Area and the role that individual and institutional memories play in the development, policy proposals, and interrelationships that together make up the existing networks of ecological politics.  We document the living ecological activist movement, in their own words, but also in a larger context of urban growth and globalization.
Oral Histories
Shaping San Francisco, as part of our ongoing work, sits down with people who have stories to tell and conducts oral history interviews.
Check them out here.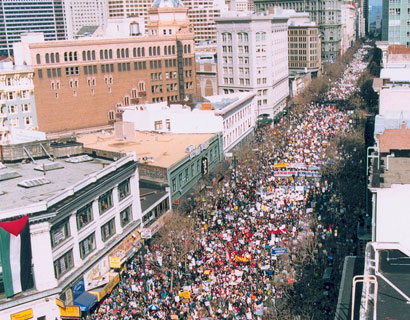 Comprised of over 1,400 pages, and 2,500 historical photos, the wiki-based archive FoundSF.org is the product of hundreds of contributors, regular people who were compelled by the chance to investigate some piece of this City's past.
Shaping San Francisco is fiscally sponsored by Independent Arts & Media, a California non-profit corporation.