December 7, 7:30 pm
Divided We Fall:
Immigration and Scapegoating
Moments of hysteria in history have shaped our feelings toward immigration—either on a local or global scale—from anti-Chinese sentiments leading to decades of the Exclusion Act to events like Pearl Harbor and 9/11, to witnessing thousands of unaccompanied children arriving from Central America, we discuss the increase in security and scapegoating within our borders toward immigrant groups who become associated with these events. Lara Kiswani (Arab Resource and Organizing Center (AROC)), Grant Din (Angel Island Immigration Station), and author Bill Ong Hing (USF Law School) who has written extensively on immigration, take us back in time and up to the present to look at detention, deportation, and communities defending against persecution becoming policy.
photo: Immigrants arrive on Angel Island, courtesy California State Parks
Bicycle Tours

"Cycles of History," our social, historical, and critical tours through San Francisco by bicycle.
Our fabulous bicycle tours are led by Critical Mass co-founder Chris Carlsson, with help from LisaRuth Elliott.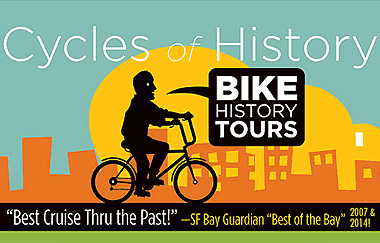 Join our list or like us on Facebook to be notified about upcoming tours!
NEXT BIKE TOUR » Sunday, May 21, 2017

Dissent
Covering everything from literary dissenters to urban riots and protests, this tour examines sites of conflict and unrest, the social movements and upheavals, that have shaped San Francisco since its origins. It's a social, historical and critical tour through the city's contrarian past and present. Tour ends at Dolores Park.
RSVP
Explore Shaping San Francisco: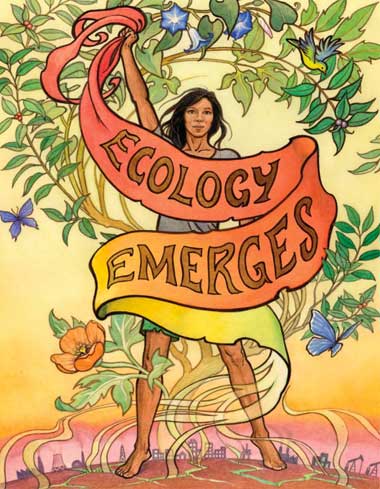 Discussions and reflections on the history of Bay Area ecological activism, based on oral histories documenting the past 50 years.
Ecology Emerges is an oral history gathering project to explore the past 50 years of ecological activism in the Bay Area and the role that individual and institutional memories play in the development, policy proposals, and interrelationships that together make up the existing networks of ecological politics.  We document the living ecological activist movement, in their own words, but also in a larger context of urban growth and globalization.
Oral Histories
Shaping San Francisco, as part of our ongoing work, sits down with people who have stories to tell and conducts oral history interviews.
Check them out here.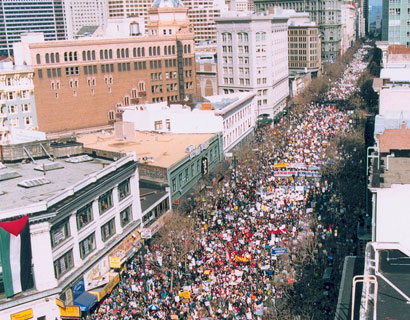 Comprised of over 1,400 pages, and 2,500 historical photos, the wiki-based archive FoundSF.org is the product of hundreds of contributors, regular people who were compelled by the chance to investigate some piece of this City's past.