BE HERE THEN!

Shaping San Francisco celebrates 25 years!
Special offsite events at various locations (see below)
After our inaugural rollout at the Koret Auditorium in 1998, where we demonstrated the original version of Shaping San Francisco on Windows95 compatible CD-ROMs, and installed the first of our WindowsNT-based kiosks, our project has twisted and turned to arrive at this thriving moment in 2023. Join us for fun and frolic as we indulge ourselves in adventures near and far with old friends and longtime collaborators.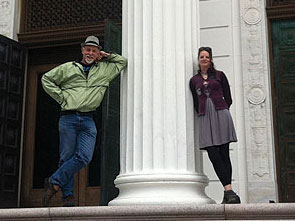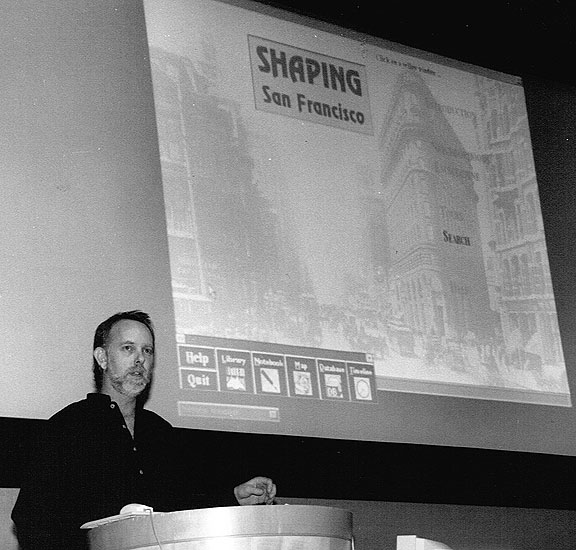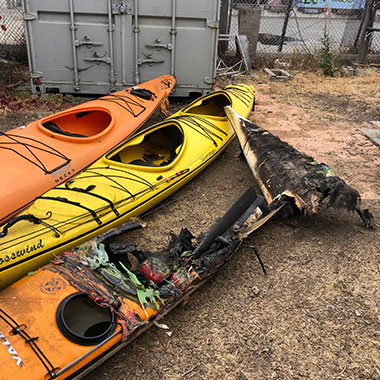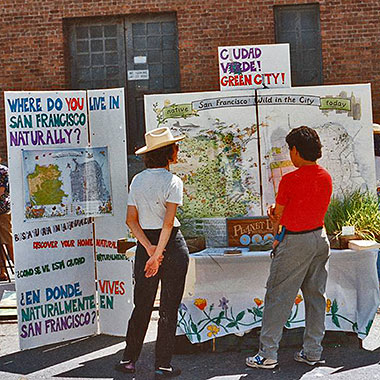 Saturday, September 23, 2-6 pm
Fall Equinox Picnic at Precita Park, Folsom and Precita Streets
A joint anniversary celebratory picnic with Planet Drum Foundation (50 years) and Shaping San Francisco (25 years). A brief presentation on the history and actions of the Frisco Bay Mussel Group will erupt in the midst of a potluck picnic on the green slopes of Precita Park. Please bring something delicious to share!
This is a free event, but we gladly accept donations. Donate now!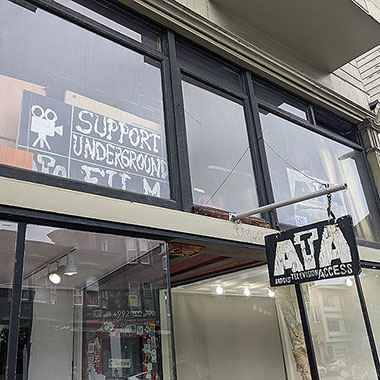 Saturday, October 7, 7:30 pm
Mission Project
FILM PROGRAM! $10 payable at the door
at Artists Television Access, 992 Valencia Street
Gather at ATA for a night of Craig Baldwin's Other Cinema for films curated by Vero Majano. Dive into life on the streets of the Mission District. Short films include a visual representation of one chapter of Michelle Tea's book Valencia (5 min.), Vero Majano's I Reminisce (3 min.), Ray Balberan's Blame it on the Reds (14 min.), Larrylandia by Karim Scarlata (18 min.), and Alfred Hernandez's That Mission Rising! (8 min.). Plus ¡Viva 16! by Tina Valentin Aguirre and Augie Robles (26 min.). We round out the evening with Sabrina Alonso's Mischief at 16th and Florida (30 min.), which summons an insignificant corner's place in our collective San Francisco history.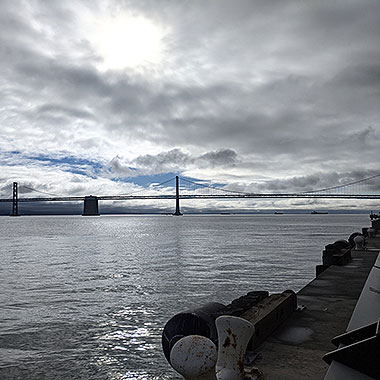 Saturday, November 4, 2 pm
On the Bay FILM PROGRAM!
at Exploratorium's Kanbar Forum, Pier 15
Films and a boat ride celebrating 40 years of the Exploratorium Cinema Arts Program created by Liz Keim. We start with a screening of several films including Andy Black's film Crossing the Bar after which we'll board the Pacific Pearl and cruise around the Bay for a historical exploration.
The film program is free but if you want to join us on the subsequent Bay Cruise, please get in touch to learn the details and the price. We also gladly accept donations. donate now!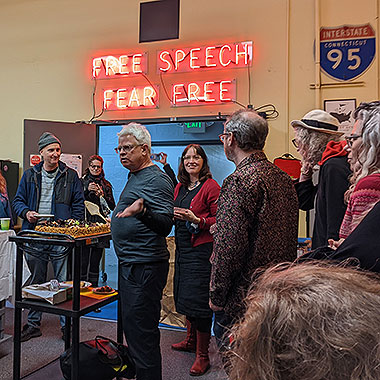 Saturday, November 11, 4 pm
Transit in the Archives FILM PROGRAM!
at Prelinger Library, 301 8th Street
As part of Shaping San Francisco's ongoing 25th anniversary celebration in 2023 gather at the Prelinger Library for an afternoon of transportation films from the Prelinger Archives, and browse a special exhibition highlighting a wealth of new transportation materials drawn from the stacks. As a special bonus, take the opportunity pore over Norman Therkelson's scrapbooks, extensively documenting urban evolution in our fair city. ATTENDANCE LIMITED!
RSVP required
This is a free event, but we gladly accept donations. donate now!