BE HERE THEN!

Shaping San Francisco celebrates 25 years!
At various locations (see below)
After our inaugural rollout at the Koret Auditorium in 1998, where we demonstrated the original version of Shaping San Francisco on Windows95 compatible CD-ROMs, and installed the first of our WindowsNT-based kiosks, our project has twisted and turned to arrive at this thriving moment in 2023. Join us for fun and frolic as we indulge ourselves in adventures near and far with old friends and longtime collaborators. And keep your eye on this space for more events to be added throughout the year!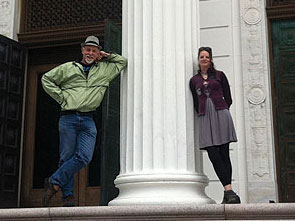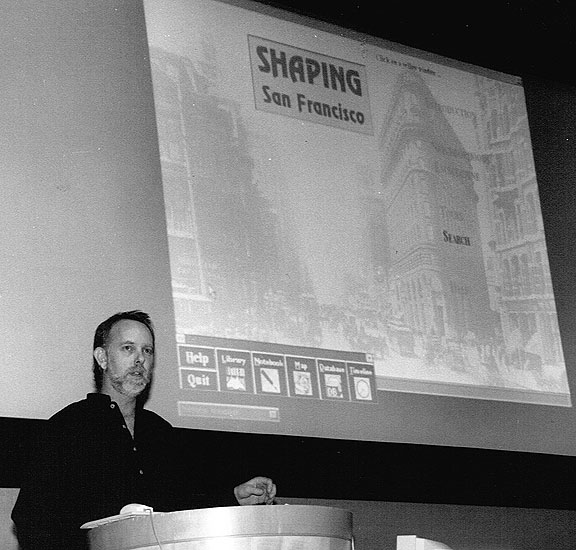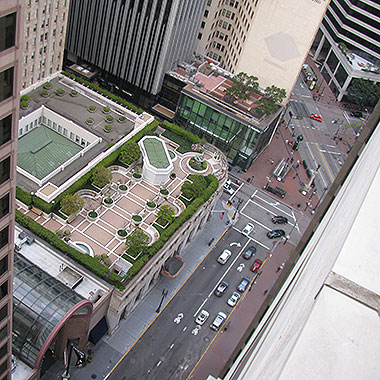 Wednesday, March 22, 2-4pm
Midweek Adventure! Explore Privately Owned Public Open Spaces (POPOS)

Part of our 25th anniversary celebrations, this is a BYO Picnic while we perambulate around downtown San Francisco's eerily empty offices to visit a dozen POPOS, some obvious, others much less so. Bring a snack and a drink and come along! This adventure is AT CAPACITY!
This is a free event, but we gladly accept donations. donate now!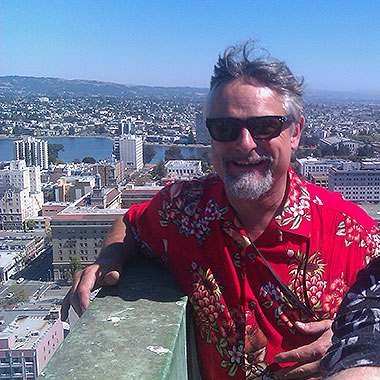 Sunday, March 26, 5-9pm
Oakland Tribune Tower

As part of Shaping San Francisco's ongoing 25th anniversary celebration in 2023, old friend John Law offered to host tours of the iconic Tribune Tower in downtown Oakland. John went the extra mile and dug up a bunch of history of the newspaper, the building, and Oakland more generally, and gave a delightfully entertaining tour of various nooks and crannies as well as taking up a series of steep century-old stairways to reach two ladders for the final ascent to the 307-foot high roof.
Video here.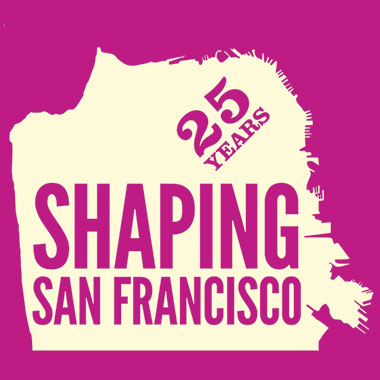 Wednesday, May 10, 7:30 pm at 518 Valencia
Celebrating 25 Years of Shaping San Francisco!

From its initial rollout at the Main Library in January 1998 on CD-ROMs and public kiosks, to our current incarnation on Foundsf.org, we've come a long way baby! Join us May 10 for a celebratory bash at our offices!
RSVP required
This is a free event, but we gladly accept donations. donate now!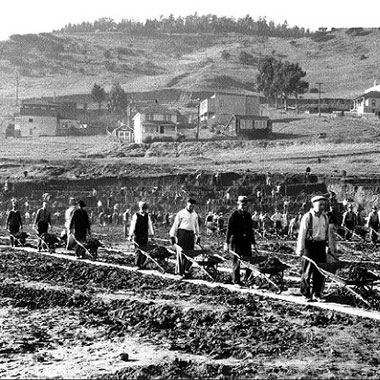 Wednesday, June 14, 7:30 pm at 518 Valencia
The New Deal in San Francisco

Celebrating our 25th anniversary by sharing a return to our Public Talk series at 518 Valencia with our good friends at the Living New Deal project. Gray Brechin and special guests will surprise us with how much San Francisco still depends on infrastructure built during the original 1930s New Deal!
This is a free event, but we gladly accept donations. donate now!