Recent Free Public Talks and Outdoor Urban Forums

January 2020-2021
A place to meet and talk unmediated by corporations, official spokespeople, religion, political parties, or dogma.
All events are free.
At 518 Valencia Street, near 16th, in San Francisco (close to 16th Street BART)

To subscribe to our Talks as a podcast, paste the link into your favorite podcast software (iTunes, Podcast Addict, etc.)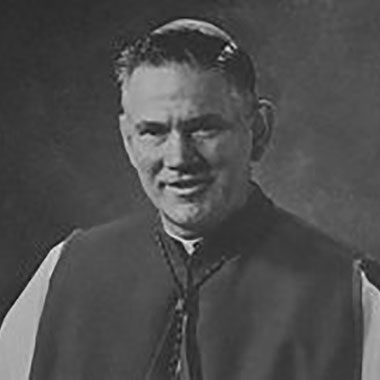 Thursday, November 18 An Irish Catholic Liberal: Bishop Mark J. Hurley and the 1968-69 Strike at State
Countless Irish ancestry Catholic liberals helped shape the political culture of urban America in the twentieth century. San Francisco's Auxiliary Bishop Mark J. Hurley brokered the settlement of the longest student strike in United States history, but his role in bringing peace to the campus and thus enabling the establishment of ethnic studies at the college was unsung at the time and has been forgotten since. The story of Bishop Hurley and the strike at State is an important chapter in a genuinely inclusive history of the city of San Francisco. Featuring guest speaker William Issel, History Professor Emeritus, SF State University.
Video here.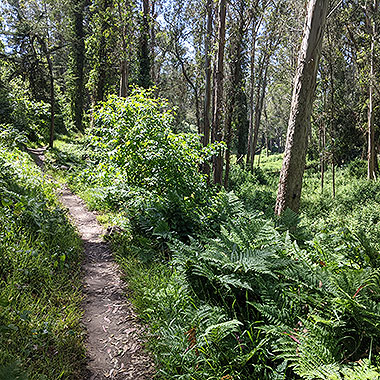 Saturday, November 6 Glen Canyon to Sutro Forest
An urban forum "walk 'n talk" starting at Glen Park BART station, and meandering up through Glen Canyon, onto Portola Drive and west to Panoramic off Twin Beaks Blvd to the entry point to the Laguna Honda Trail. Coursing along behind the public hospital, the trail eventually runs westerly along an ivy-filled canyon that is directly above the MUNI Twin Peaks tunnel, leading eventually to a Clarendon Avenue exit. From there we went up and up to enter the Sutro Forest trail system, reaching the summit and then descending on the Historic Trail to the exit at Stanyan and 17th. Featuring Bob Siegel of the Crosstown Trail project!
Video here.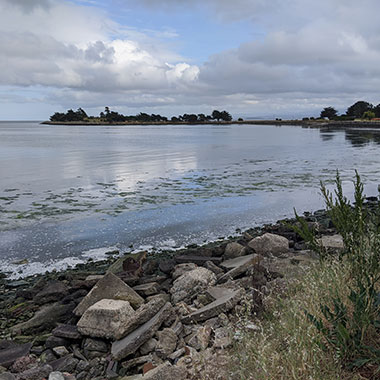 Saturday, October 9 Bayview Hill & Candlestick Point State Recreation Area
To the top of a rarely visited hill with incredible views, then amble down and around to the only urban-located State Park.
Video here.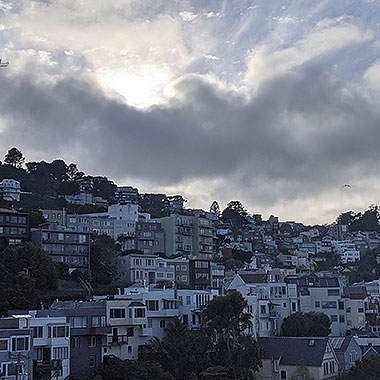 Saturday, September 18 Eureka Valley
Discover a half dozen stairways, open spaces, and incredible views and gardens all across the upper slopes of Eureka Valley and Corbett Heights, above the Castro, and below Twin Peaks.
Video here.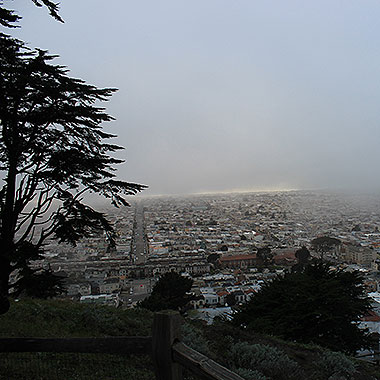 Saturday, August 28 Grandview Peak and Golden Gate Heights
Grandview Peak offers incredible views of western San Francisco, the ocean, and Marin County. Navigate southward along the side of Golden Gate Heights to discover wildlife corridors, tiled staircases, and more.
Video here.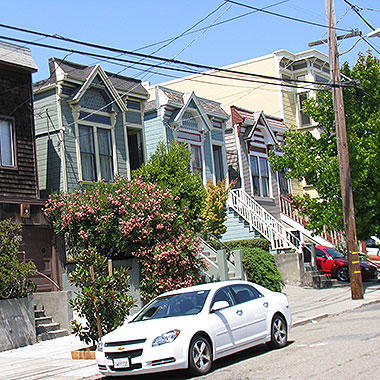 Saturday, June 26 Dogpatch, Pier 70, Warm Water Cove
Explore the ecological, architectural, and social history of the oldest industrial enclave in San Francisco, now taking on new life adjacent to Mission Bay with thousands of residents and businesses pouring in.
Video here.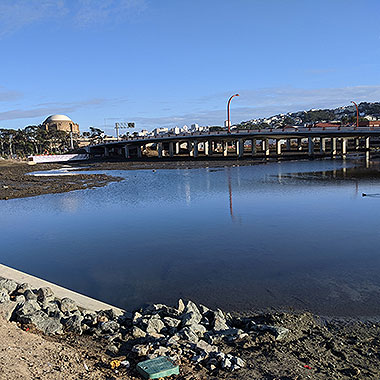 Saturday April 10 Presidio: Crissy Field to El Polín Spring
El Polín Spring and the area around it is a great example of how National Park stewardship has brought history to life. Follow the water through MacArthur Meadow, the Tennesee Hollow watershed, to the Crissy Field marshes—including the newly restored Quartermaster Reach. With Lew Stringer, Joel Pomerantz, LisaRuth Elliott, and Chris Carlsson.
Video here.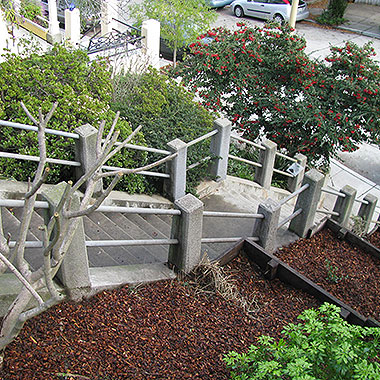 Saturday March 6 Bernal Heights and the Bernal Cut
Visit earthquake shacks, WPA stairways, and the Bernal Cut Path. Discover traces of the Spring Valley Water Company. Plus incomparable views, and the new Esmeralda Steps extensions on both sides of the hill.
Video here.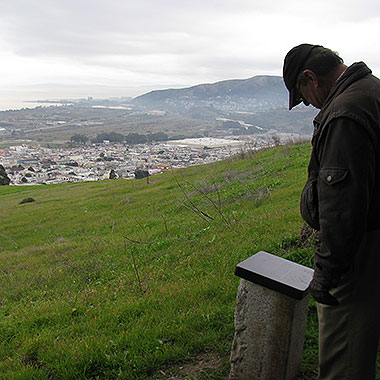 Saturday, November 14, 11 a.m. start time! McLaren Park and Philosophers' Way
Enjoy the remarkable circumnavigation of McLaren Park provided by the Philosopher's Way loop, prompting discussions of various aspects of southeastern San Francisco history. Enjoy scenic overlooks and this delightful open space.
(Due to pandemic restrictions, we have limited capacity on our tours.
Video here.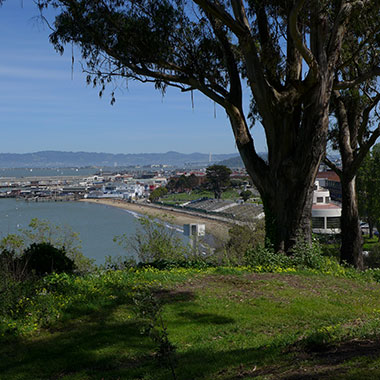 Saturday, September 26 (Pre-poned from Oct. 24!!) Black Point and Fort Mason
We traverse the grounds of the old military base and discover histories of farms, soldiers, abolitionists, and a lost lagoon. From the Fontana Towers to Aquatic Park we discuss urban development, ecology, slavery, World's Fairs, and militarism.
Video here.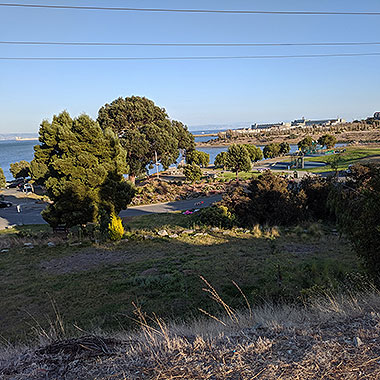 Saturday, September 19 India Basin and Heron's Head Park
Shaping San Francisco invites you on a tour of India Basin's shoreline open space, parks, and historic sites. Not only will you get a close-up tour of this much neglected part of San Francisco, but we'll be discussing San Francisco's efforts to plan for sea-level rise even while the overlooked shoreline is suddenly spruced up and made publicly available like never before. After our walk we'll chat at the historic installation at the west end of India Basin.
A new kind of outdoor gathering to replace our normal schedule of indoor public talks. These will be shorter urban walks with a guest speaker or two, ending in a place where we can sit (safely) and have an open conversation about history, public space, and the themes that come up along the way.

Video here.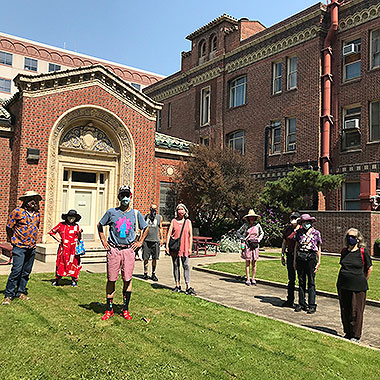 Saturday, September 6 SF General and Potrero Hill
Shaping San Francisco's LisaRuth Elliott and Chris Carlsson are joined by longtime SF General nurse Sasha Cuttler for a brief but spirited discussion on the current pandemic, public health and the public sphere, mutual aid, mutual responsibility and the State... followed by an urban trek. We visit community gardens and other open spaces and get good views of transit corridors and the Bay.
As part of our "Urban Forum: Walk & Talk" series we've set up to replace our normal indoor Talks during the Covid-19 time, we didn't record this event.